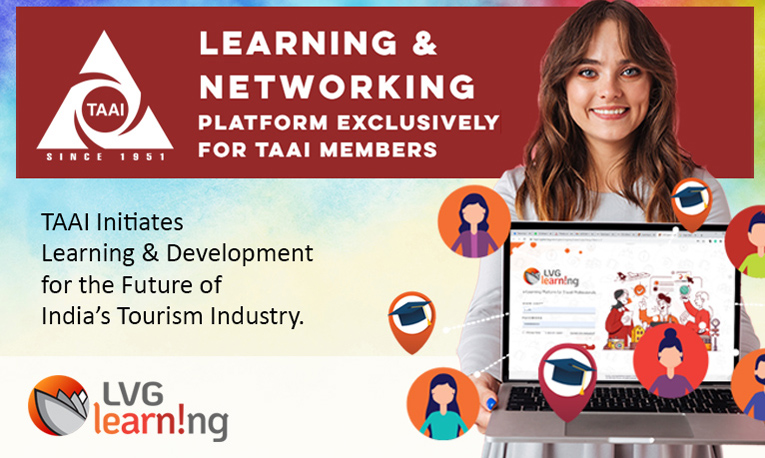 TAAI innovates on online learning for the members.
TAAI has signed a partnership with LVG Learning, an online education company providing unique solutions and innovative support for tourism worldwide.

Mrs. Jyoti Mayal, President of TAAI, targets to empower TAAI members through the updated destination knowledge and open new business networks with the local expertise worldwide. "We need to recover and get ready for the future. We have to use the time for reskilling our team and improving our business abilities. We are happy to innovate on education, and we call every leader to support education with us." said Mrs. Jyoti Mayal, after signing the agreement with LVG Learning.

Mrs. Seda Caylak, CEO of LVG Learning, said "We build this platform to exchange accurate and credible information among business partners. Learning & Networking is a new and unique combination. Future will come with the technology and tourism, as being a core bridge among cultures, should adapt to trends. Knowledge is the king. We are happy to welcome TAAI members to support their business growth through education and local expertise".